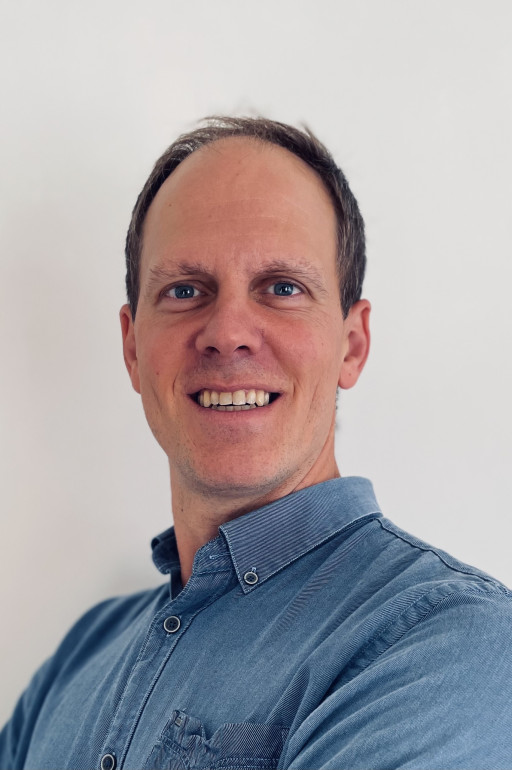 Venken Koen
Research Teamleader
Translational and immunological research in musculoskeletal diseases
Our team aims for a better understanding of underlying disease processes in rheumatic diseases with a specific focus on studying potential alterations at barrier sites (gut, skin, lung) in relation to the development and/or progression of joint pathology. Overall, we try to find specific answers for unresolved and complex questions in the field of rheumatology.
We have a longstanding interest in immunology in general and specifically T cell biology with a unique expertise in specific subsets of innate-like (gamma delta T, iNKT, MAIT cells) and regulatory T cells (Tregs) and their role in TNF and IL-17 driven immune pathology, particularly in spondyloarthritis (SpA) and rheumatoid arthritis (RA). Our research is driven by a truly translational approach: Initial discoveries on well characterized patient samples made by state-of-the-art technologies (such as single-cell RNA sequencing and multi-parameter flow cytometry), are further explored by deep mechanistic studies in vivo (animal models) and in vitro experiments.
As part of a multidisciplinary team of clinicians and basic/translational scientists, we are involved in the Spartacus project, a VIB Grand Challenges program supported clinical trial with the goal to evaluate the potential to induce early sustained remission in patients with peripheral SpA upon anti-TNF treatment, steered by cellular and deep molecular analyses of synovial tissue biopsies and blood samples.
Our team is part of the Molecular Immunology and Inflammation Unit (Elewaut group).
Areas of Expertise
Translational immunology (human and animal research)
Immunoregulation
T cell biology
Autoimmunity/chronic inflammatory diseases
Single-cell RNAsequencing
Technology Transfer Potential
Human and mouse immune cell In vitro assay development
Mouse disease models
Novel target discovery
Selected publications
Bibliography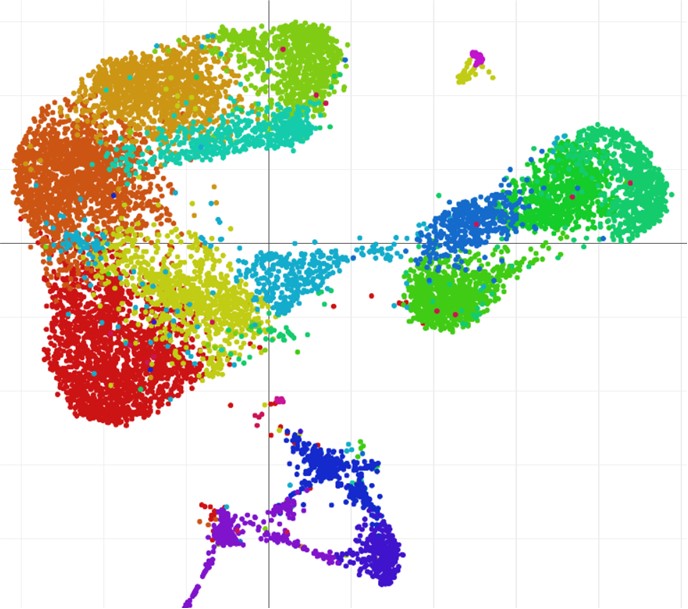 A UMAP plot (Uniform Manifold Approximation and Projection) illustrating the heterogeneity of human blood and gut mucosal T cells. Each dot represents a single T cell, with phenotypically similar cells being grouped in distinct clusters (colored) based on whole gene expression profiling (scRNAsequencing).
External links
VIB Grand Challenges Program - Preventing arthritis relapse Visit ➚